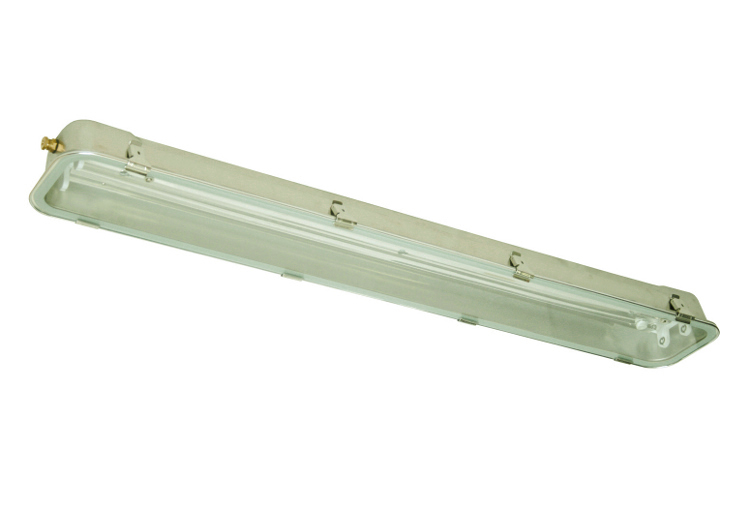 Waterproof luminary with protection IP 65. Wide use, several power variants.
Available in versions:
with electronic ballast EVG
with electronic dimmable ballast EVG DIM
in combination with emergency unit (emergency KIT) (NDZ/1 hour, NDZ/3 hour)
Body is made of steel metal sheet.
High protection degree – IP65 is guaranteed by polyurethane seal and cable fasteners.
Gear tray is made from trimmed sheet steel with a thickness of 0,6 mm.
Surface treatment – white powder coating RAL 9003.
Reflector is from high polished aluminum.
Holders are made from steel.
DIFFUSER:
Glass – heat tempered (thickness: 4 mm)
CLIPS:
Clips are made from steel.
Two clips at one side of diffuser provide for hanging of diffuser in the body.
Halls (industrial, assembling, manufacture)
Inside and outside use
Industrial parks
Humid ambiance