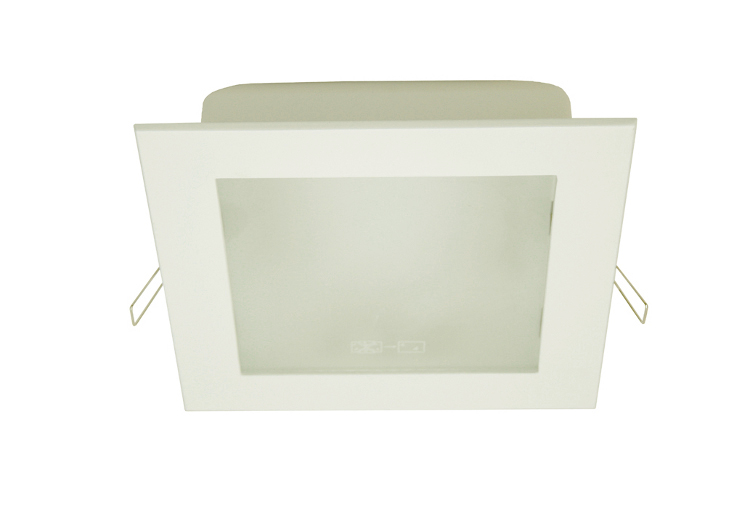 Recessed, ceeling, interior light with wide use.
Option for different power variants. (G24, Rx7s, LED)
It is offered in next versions:
for fluorescent tube (EVG, EVG DIMM)
for discharge lamp (Rx7s, G12 – 70W, 150W)
LED For fluorescent tubes is possible combination with inverter (emergency KIT) (NDZ/1 hour)
Body of light is made from metal sheet with zinc surfacing treatment.
Ring is made from aluminium diecast with surface RAL9003 komaxit powder colour, heat – tempered.
Standard colours: DL 881 OH – RAL 9003, DL 881 OH/MH – RAL 9003, DL 881 OH/LED – mat chrom.
(Luminaires are available in all RAL versions on request).
Springs are from tempered wire, with zinc surfacing.
Reflector is from high polished aluminium.
Diffuser: OPL opal glass-heat tempered.
Luminaires are constructed for easy adjusting, change, maintainance and cleaning.
Gear box is from metal sheet with surface RAL9003 powder colour, heat-tempered or selfestinguish plast.
Airport halls, entrances, su permarkets, banks, chur ches, museums, hotels, pre sentation, meeting and show-rooms, inside use.