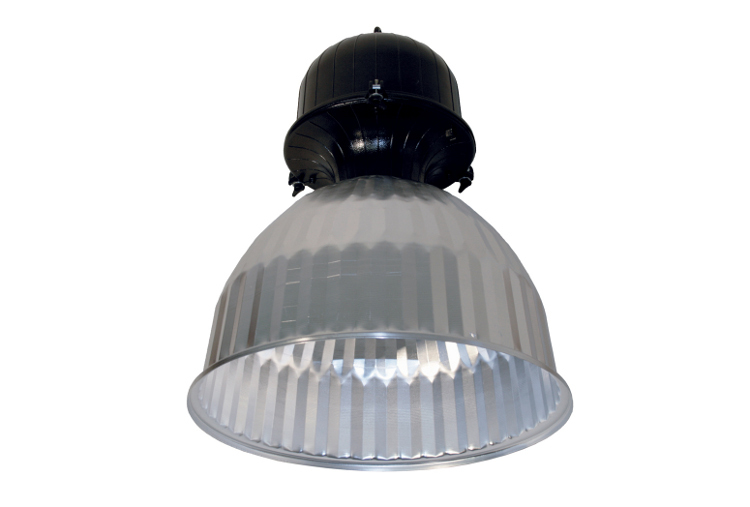 High effective, indoor industrial luminary dedicated for area floodlighting with use of different type lamps (high pressure sodium lamp-SHC, metal halide lamp-MHL and mercury vapour lamp, compact fluorescent lamp.
The body – aluminum cast with surface treatment – RAL 9005 powder color, heat-tempered with UV protection.
The high quality of the lighting fitting is ensured by the input components.
Fixtures are available in a complete range of variants, equipped with conventional ballast.
This type of luminary can be supplied with an installed electronic switching device on request.
In the event of black-out, discharge lamps has to cool about 10 minutes to light up again.
So when power is restored again, electronic device turns on the auxiliary lamp until the main discharge lamp starts working again, to prevent interruption of the light supply.
But this is not emergency unit, it only provides some light till main lamp starts work again.
Optic: fluted aluminum.
Possibility:
glass cover glass cover with protective steel grate
The glass – thickness 4mm, heat-tempered.
By all AL 18N luminary it is possible to change characteristic of light distribution curve by sliding lamp holder inside the reflector.
With different position of lamp holder (for narrow or wide-beam light distribution) and different lamping, the Fixtures can be used for a variety of applications.
Industrial buildings, public buildings, halls (industrial/mounting, production), supermarkets, storage rooms