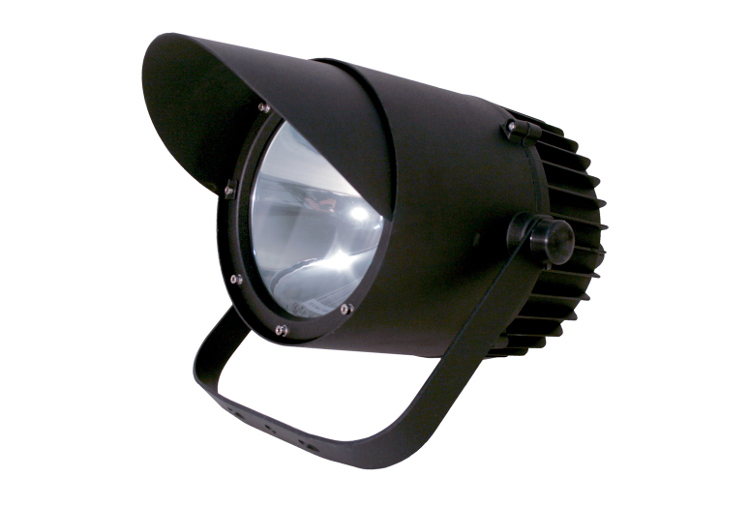 High effective projector, with rotary symmetric reflector, applicable with internal ballast, for metal halide lamps (MH).
Light is suitable for middle-big area illumination.
Body of the luminary is made of die cast aluminum.
Surface treatment – powder coating color (komaxit RAL 9005) heat tempered.
Fixtures are constructed for easiest adjusting, change, cleaning and maintenance.
Optical part is: symmetrical aluminum reflectors high polished.
Special hitch of assembling console provide wide degree of illumination adjustment.
Glass: thickness 4 mm, heat tempered.
Exhibition halls, public buildings, architectural lighting, stands, supermarkets, halls, parking, sport, industrial areas for indoor and outdoor applications.