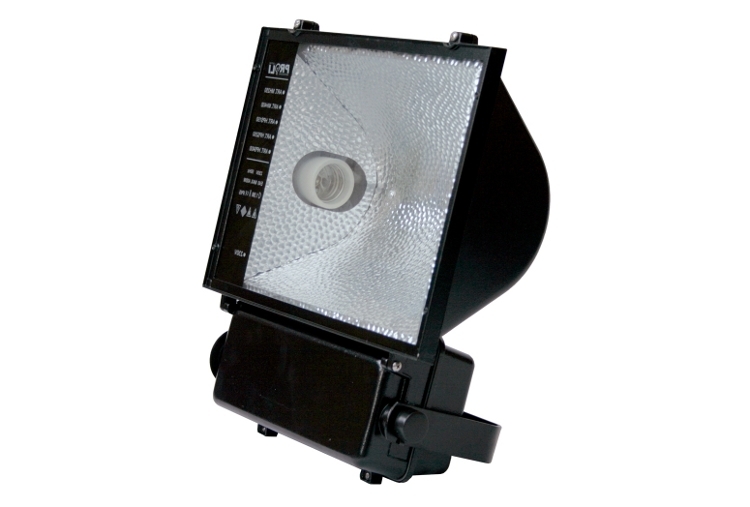 High effective projector, with symmetrical aluminum reflector, applicable with internal ballast, for metal halide lamps (MH), high pressure sodium lamps (SHC) and mercury discharge lamps.
Light is suitable for middle-big area illumination.
Body of the luminary is made of cast aluminum.
Surface treatment – powder coating (komaxit RAL 9005) heat tempered.
Luminary protection degree IP 65 is provided by seal and cable fasteners.
Fixtures are constructed for easiest adjusting, change, cleaning and maintenance.
Optical part is: Symmetrical aluminum reflectors high polished.
Glass: thickness 4mm, heat tempered.
Industrial areas, parking areas, exhibition halls, public buildings, roofed-over outdoor areas, architectural lighting, sports halls, stands, station halls, for indoor and outdoor applications.