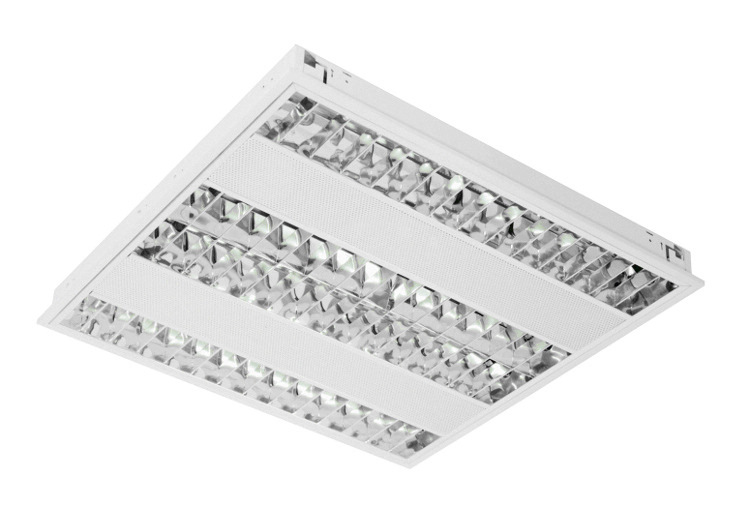 Recessed, ceiling interior light with parabolic optic grid with wide use and several power versions.
It is offered in next versions:
with electronic ballast EVG
with electronic dimmable ballast EVG DIM
in combination with inverter (emergency KIT) (NDZ/1 hour, NDZ/3 hour)
Body is made from trimmed steel sheet a thickness of 0,6 mm.
Surface treatment white powder coating RAL 9003.
PAR – Parabolic optic grid is from high polished aluminum equipped with 4 clamping springs.
Lights are constructed for easiest adjusting, change, cleaning and maintenance.
Airport halls, entrances, supermarkets, banks, churches, museums, hotels, presentation, meeting and show-rooms, inside use.