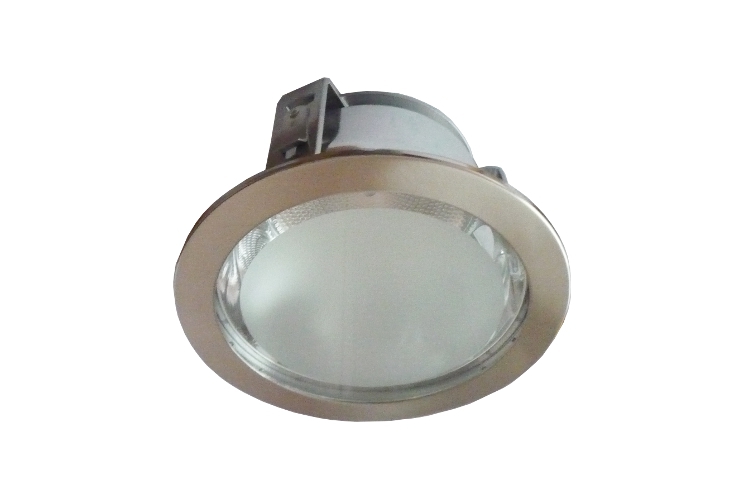 DL 656 G NEW / 856 G NEW IP 44
Recessed, ceeling, interior light with wide use. Option for different power variants.
It is offered in next versions:
with electronic ballast EVG
with dimmable electronic ballast EVG DIMM
in combination with inverter (emergency KIT) (NDZ/1 hour)
Body and ring of light is made from metal sheet with surface treatment satin nickel.
(Luminaires are available in all RAL versions on request).
Springs are from tempered wire, with zinc surfacing. Reflector is from high polished aluminium.
Luminaires are constructed for easy adjusting, change, maintainance and cleaning.
Gear box is from metal sheet with surface RAL9003 powder colour, heat-tempered or self-estinguish plast.
Airport halls, entrances,supermarkets, banks, churches, mu se ums, hotels, presentation, meeting and showrooms, inside use.